Previously we used TeamViewer for remote access. In June 2018 TeamViewer opted to limit the remote sessions to between 1-5 minutes, making it's utilization no longer feasible.
We now have a new(and better, in my opinion) remote application. 'AeroAdmin' is a totally free (home or business) remote pc control application. In order to use it, first time users will have to install the application.
Click this link to download and install: http://www.aeroadmin.com/en/
The link will access AeroAmin's web site, and a 'download' will place the application in your (default) downloads folder. From there, (same screen) you will be able to 'Run' the application.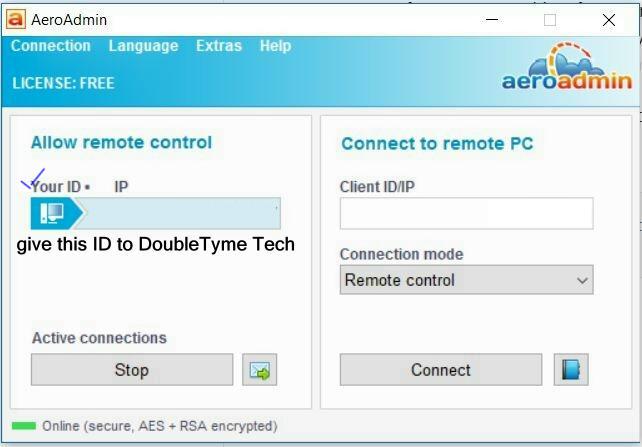 DoubleTyme will initiate a remote session based on your 'allow remote control' ID (above).
You will then get an acceptance screen, make sure all boxes are checked, and 'Accept' connection.